Redeem for the most exclusive rewarding experiences created and curated by Audience Rewards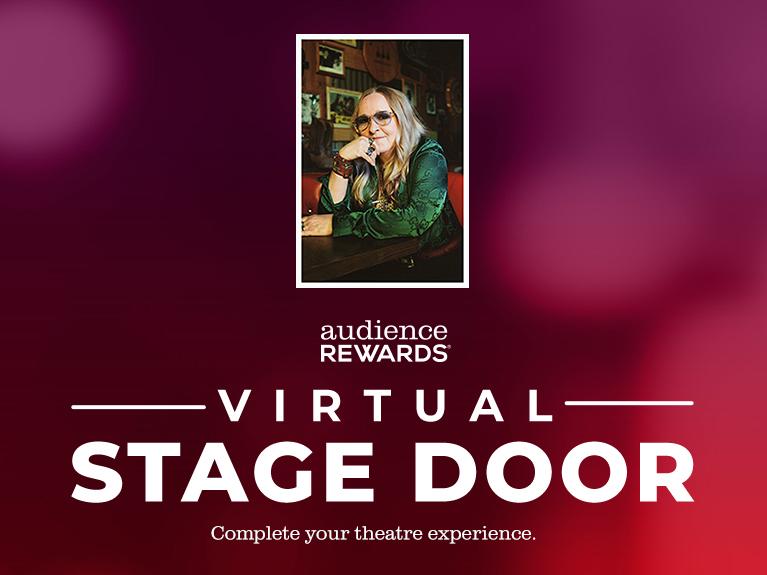 Virtual Stage Door with Melissa Etheridge
New York, NY | October 27, 2022 @ 2:00PM EST
Now you can meet your favorite celebrities...without having to brave the crowds. Skip the wait after the show and attend our Virtual Stage Door event with Grammy® and Oscar® Award-winner Melissa Etheridge. Enter an online discussion room filled with fellow fans, and be sure to bring questions for Melissa. You'll enjoy a moderated conversation where you'll get to chat with her, then you'll be whisked away to a private autograph room for your personalized signing session.


Experience Price:
2,000 ShowPoints
This is an online event
. Only 10 slots available. Each slot is priced at 2,000 ShowPoints (1,000 ShowPoints + $12) . Participants are not guaranteed and are subject to change at any time. No refunds or exchanges. Attending a Virtual Stage Door event requires an internet-connected device with camera access permitted. Members who redeem to attend one or more of the events will receive a confirmation number that will serve as a password to unlock entry the night of. Members will also be provided with a URL via the e-mail address associated with their account for the event itself. By participating in this event, you agree that Audience Rewards has permission to share your name and email address with our third party vendor Virtual Tables to enable your participation in this virtual event. You also agree to the terms and conditions of that provider, available
here
.
By redeeming for this award you agree to the
Rewarding Experience Terms and Conditions
Recommended for You
Two ShowPoints Per Dollar
Two ShowPoints Per Dollar
Harry Potter and the Cursed Child
Two ShowPoints Per Dollar

Two ShowPoints Per Dollar